Using Push's drum step sequencer and pads with the Maschine VST
I've seen some workarounds to use Maschine's drum samples with Push, but I stumbled upon a way to use Maschine (or likely any drum plugin) with Push.
1) Drag the Maschine VST to a pad in a drum rack.
2) Go to the i/o view in the drum rack and set Maschine to receive All notes…


3) Load up a kit in Maschine, and click on the little triangle by the kit name to change the "Sound MIDI Batch Setup"
EDIT: For Maschine 2, things are bit different. Go to this link to learn how to set this up for Maschine 2.
For Maschine 1.X, carry on…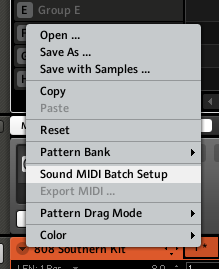 4) Select "Sounds to MIDI Notes" and set to C1.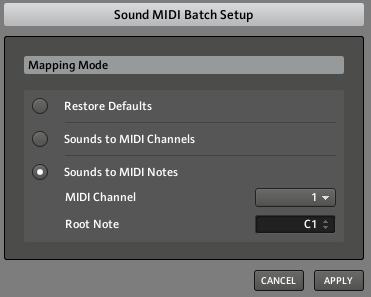 Make sure there is no scene in Maschine, or you will hear those notes too. Save the preset, and you're good (I'm sure you can customize further with macros, etc…)