NOTE: Please see the update, this is a lot easier with 9.5 and later:
These slicing files let you chop beats like you're used to on an Akai Professional MPC2000 in Ableton Live.
– you hit a pad, it plays to the end without having to keep the pad depressed.
– each pad chokes (cuts off the sustain of) the next pad you hit.


1) Right click and save this slicing preset:MPCSlicingPresets
2) Put it into your Live Library:Defaults:Slicing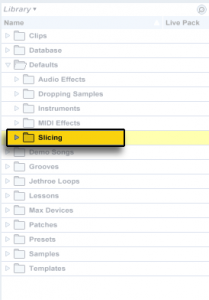 3) When you want to slice a beat, control (right) click a drum beat/audio clip in Session view in Live and select "Slice to MIDI."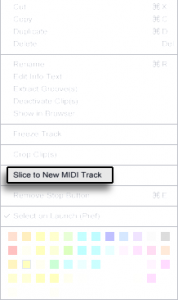 4) Choose MPCDrumRackSimpler. You can select "Slice to 1/4" to start with, but you may want to try Slice to Warp Marker, the way Ski Beatz does it in this video I worked on with the always hilarious filmaker Chandler Kauffman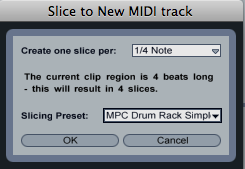 5) Bang away with your beatpad, Launchpad/APC20 in Note mode, keyboard, etc.
---